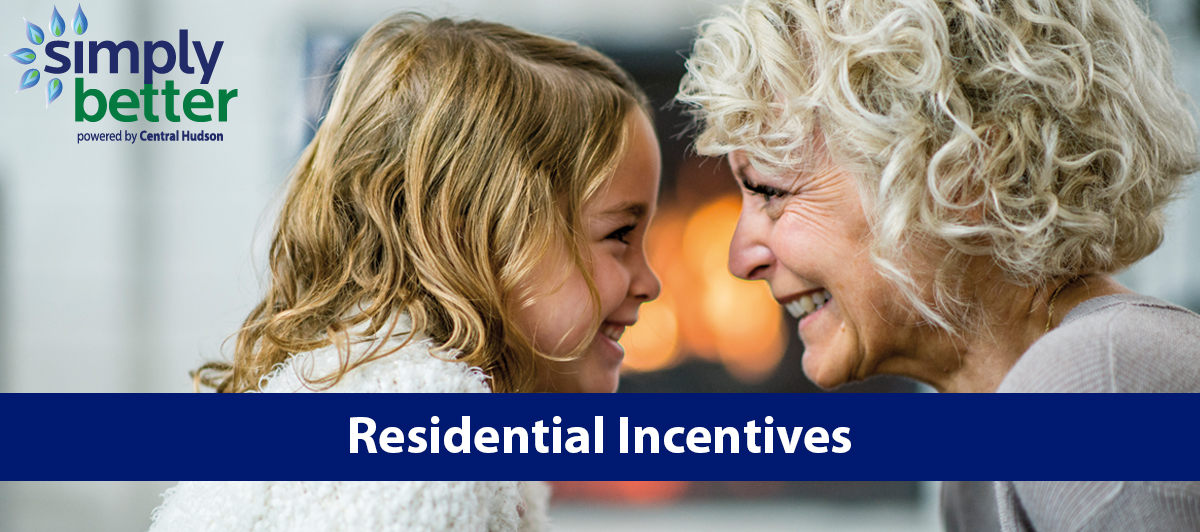 Natural Gas Energy Efficiency Incentives

Create a warm inviting home to enjoy year-round with the benefits of natural gas
Central Hudson offers a range of energy efficiency equipment rebates to residential customers connecting their home to natural gas. We also offer a turnkey solution which leverages pre-negotiated equipment and labor discounts to provide customers with a cost-effective, one-stop solution. Every new natural gas customer receives a gas service line installation -- a $4,500** value.
See if natural gas is available at your address with our gas finder.
Option 1
Update your home heating system with a participating Central Hudson Trade Ally
Customers who pursue this route and use a Central Hudson Trade Ally qualify for the following energy efficiency rebates and incentives. Several Trade Allies within Central Hudson's network have agreed to offer exclusive discounts to customers converting their home heating system to natural gas.
For a list of natural gas trade allies, click here.
Heating Conversion Incentive Type
Boiler
Boiler w/Hot Water (Combi-boiler)
Furnace
Furnace w/ Hot Water (Combi-furnace)
Discount for using a trade ally/partner, offering an additional $500 incentive*
$500
$500
$500
$500
Maximum efficient boiler/furnace rebate
$675
$1,800
$400
$675
Efficient indirect water heater rebate
$250
-
-
-
Gas storage water heater rebate, Uniform Energy Factor ≥ .67 and ≤ 55 gallons
$75
-
$75
-
Instantaneous domestic water heater rebate, Uniform Energy Factor ≥ .90
$250
-
$250
-
ECM circulator motor rebate
$25
$25
-
$25
Natural gas Wi-Fi thermostat rebate
(max 2 per applicant)
up to $50
up to $50
up to $50
up to $50
Gas Service Line**
$4,500 value
$4,500 value
$4,500 value
$4,500 value
Click here for more detailed rebate information.
*Incentive is provided directly by the Trade Ally.
**Up to 100' from gas main and based on location of your residence.
Option 2
Update your home heating system with our Turnkey Program with a 0% financing option
Central Hudson offers an all-in-one package for customers interested in converting their home heating system to natural gas. Our Turnkey Program leverages Central Hudson's Trade Ally relationships, buying power, Central Hudson rebates and incentives and project management expertise. Customers taking advantage of this program can take advantage of a 0% financing option for the first 24 months with Synchrony Bank. Learn more.

Central Hudson will conduct an analysis of the feasibility and cost to deliver natural gas to your home and the amount of natural gas that would be consumed annually. Each project is carefully reviewed.
Residential Rebate Forms
Natural Gas Energy Efficient Equipment Rebate Form
Need a rebate form for a prior incentive offer? Please contact your account representative or email us.
Commercial Incentives
Commercial customers can also benefit from incentives for switching to natural gas. Learn more.