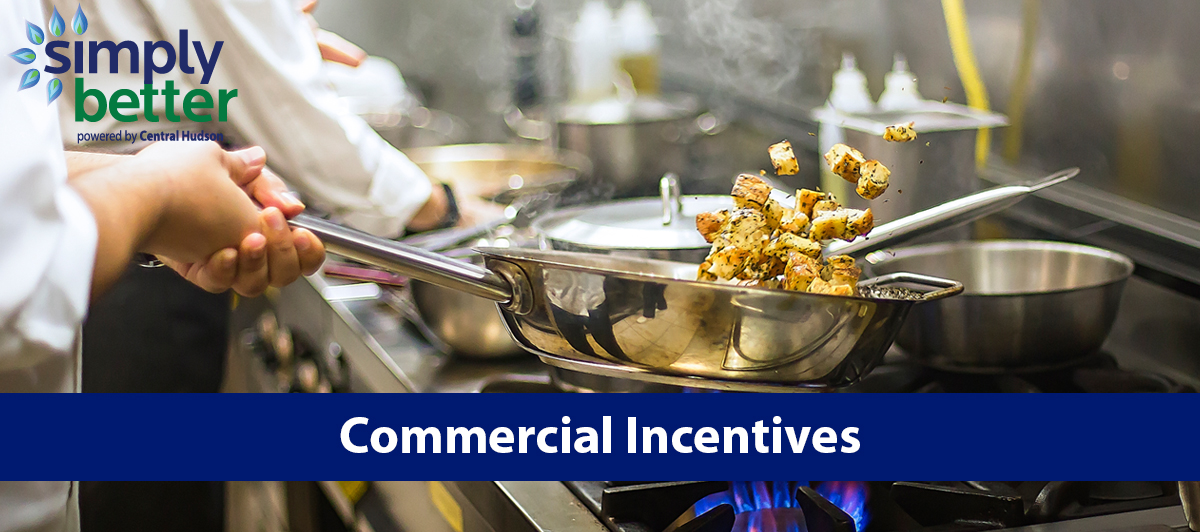 Your Business + Natural Gas = Savings
Convert some or all of your heating system, water heating equipment and appliances to natural gas. Depending on the age of your current systems, natural gas appliances can increase reliability, performance and overall efficiency, resulting in lower energy costs. Central Hudson offers rebates and incentives on energy efficient natural gas equipment.
| Incentives | Gas Furnace | Hydronic Boiler | Steam Boiler | Indirect Water Heater | W-Fi Thermostat |
| --- | --- | --- | --- | --- | --- |
| Maximum efficient equipment rebate | $600/installed unit | $1,800/installed unit | $2,000/installed unit | $250/installed unit* | $20/installed unit** |
| Gas service line*** | $4,500 value | $4,500 value | $4,500 value | $4,500 value | $4,500 value |
*Must be listed on invoice, **Must be installed with qualifying measure; ***A Central Hudson customer who does not yet have a gas service line to their building may have the gas main extended up to 100', if needed, along a public road and up to 100' of gas service to their building at no charge.
The following equipment incentives are also available when converting to natural gas for non-residential installations. For a full list of kitchen equipment incentives, including gas griddles, dishwashers, terms and conditions, click here.
Commercial Kitchen Equipment Incentives
Rack oven
$1,000
Steamer
$1,250
Fryer
$200
Central Hudson will conduct an analysis of the feasibility and cost to deliver natural gas to your business and the amount of natural gas that would be consumed annually, as well as other factors specific to each business. Each project is carefully reviewed. Contact us today to get started!