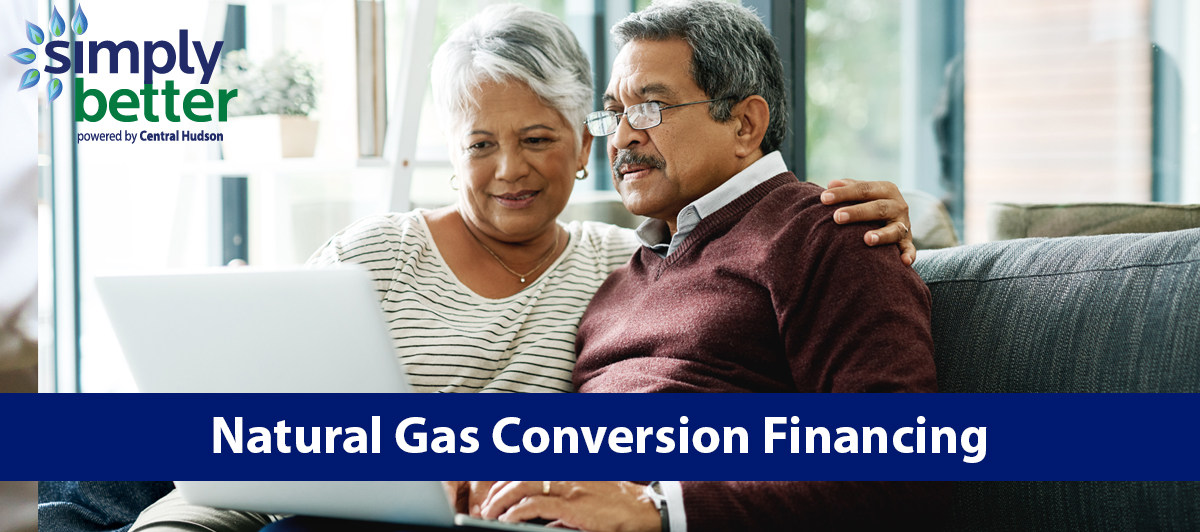 Interested in a natural gas conversion and want to explore financing? Here are some options:
Central Hudson's Gas Conversion Turnkey Program - 0% Financing for 24 Months!
We recognize the process of converting to natural gas can feel overwhelming. To streamline the process and provide customers with a financing option, we have designed a very special all-in-one package. This program is for first-time residential new gas service installations. If you already have a gas service line, you are not eligible for this program.
By leveraging Central Hudson's Trade Ally relationships, buying power, standardizing equipment options and Central Hudson residential natural gas appliance incentives, customers can benefit from direct cost savings. The Turnkey package contains everything a customer needs to convert their home to natural gas heat, including:
An in-home sales appointment to generate a free personalized and competitive price quote.
A designated project manager to serve as your point of contact until your service is turned on.
Natural gas heating equipment with complete installation, including gas piping within the home.
Removal of an old oil tank if necessary.
0% financing for 24 months via Synchrony Bank and low rates for longer periods.
Equipment and labor warranties.
All necessary permits for performing the work.
Natural gas residential appliance incentives.
Interested in learning more? Contact us!
Retailer Direct Installer Programs
Do you know the many of the larger home retailers such as Home Depot, Sears and Lowes offer financing options for not only equipment, but also installation? Central Hudson isn't directly involved with any of these programs, however information can easily be obtained by visiting or contacting your favorite home improvement store directly.
Home Equity Line of Credit
A natural gas heating conversion is a lasting investment in your home known to increase the resale value. For this reason many homeowners consider taking a home equity line of credit to offset immediate costs. Contact your mortgage provider for information pertaining to your specific circumstances.
NYSERDA Assisted Home Performance Energy Star®
For income-eligible New York homeowners NYSERDA's Home Performance with ENERGY STAR program can make it easy and affordable to invest in a more energy-efficient home. The program enables savings and financing. NYSERDA's website makes it easy to see if you fall within the required income guidelines. To those who qualify, the program provides benefits such as:
A discount of up to 50% of the cost of switching to a natural gas high efficiency furnace or boiler, up to $5,000 for a single-family home.
Availability of The Smart Energy Loan with a low interest rate for 5,10 or 15 year terms.
A home energy assessment to determine where energy dollars are being wasted.
If you're interested in learning more about this program, please visit NYSERDA's website or contact one of the following Central Hudson trade allies for assistance:
Note that participants of this program are not eligible for Central Hudson efficiency rebates.