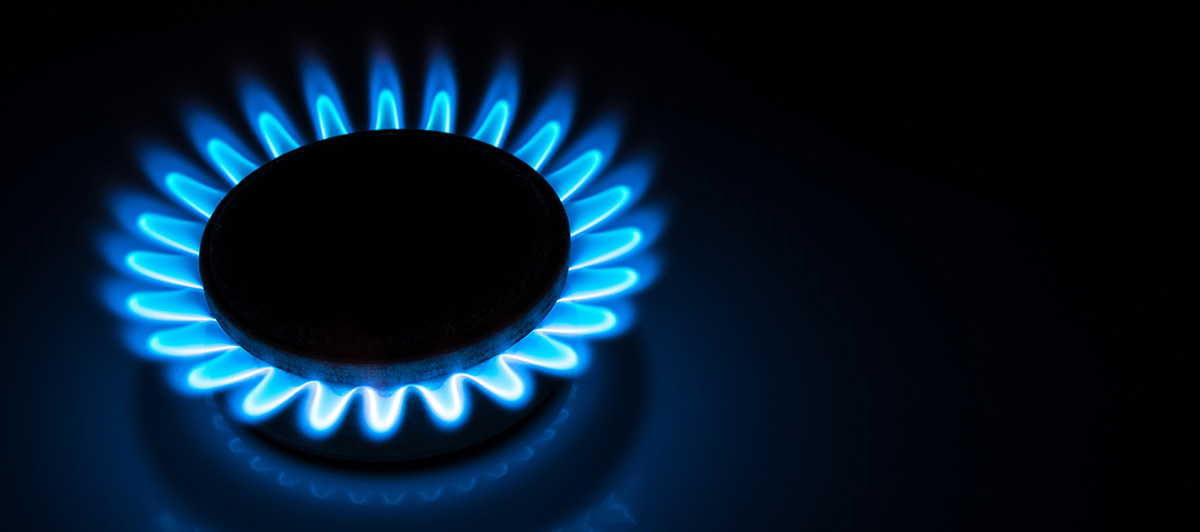 In a time of rising energy prices, natural gas remains a cost-effective home heating fuel.
Heating cost comparison
YEARLY COSTS- Average residential annual expenditures in the Northeast*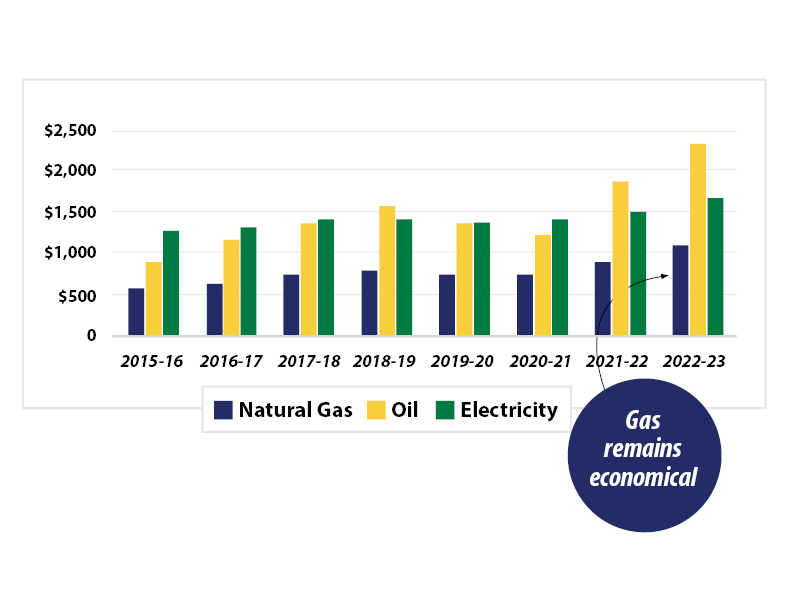 THIS YEAR- Hudson Valley Prices this heating season (so far)**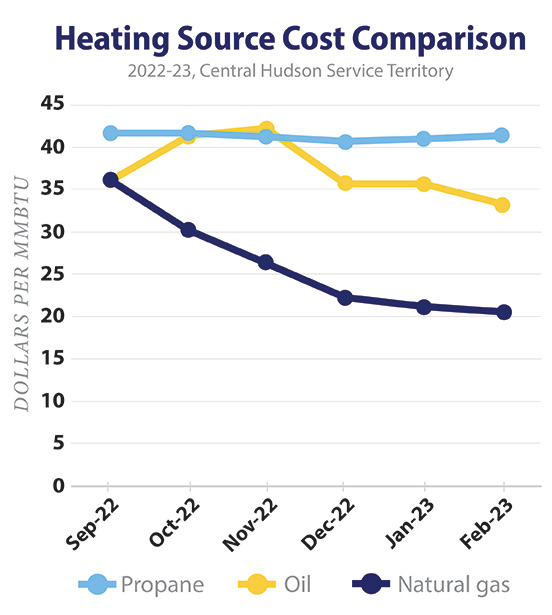 Looking forward
The U.S. Department of Energy estimates natural gas prices will decline in 2023 and that gas will continue to be the lowest cost heating source in the Northeast and nationally.

It's proven.
With natural gas, you don't need to wonder if your heating system will do the job on the coldest New York nights. Gas furnaces are a proven technology, generating comfortable heat in any weather at greater than 95 percent efficiency.
In addition, you don't need to worry about scheduling deliveries since gas is delivered on-demand via a secure underground distribution system.
---
Getting started
Is gas available at your address?
If you're interested in learning more, first you need to determine if natural gas service is available at your property.
Step one — Take a look at the map below showing where Central Hudson has natural gas lines. If you live in one of these cities or towns, and are near a gas main, natural gas may be available.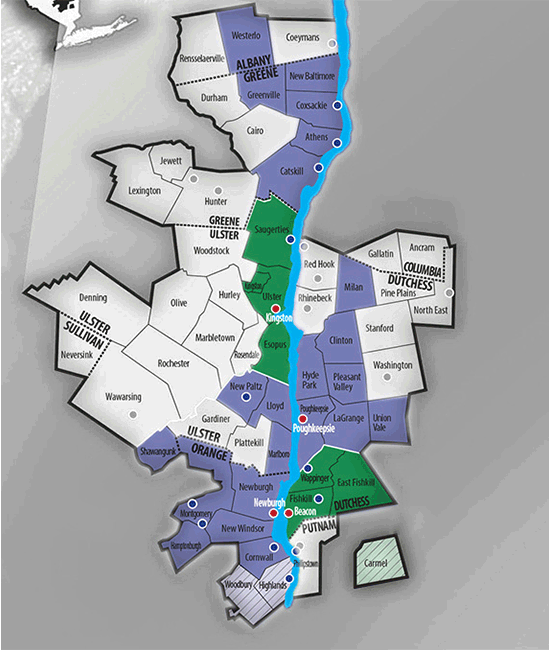 Step two — If you do live in the natural gas service territory, use our online lookup tool to see if gas is available at your address. From there, you can contact us to learn more.
*Source: U.S., EIA, 10-12-22, 2022-23 data is forecasted. Heating oil is U.S. average. Natural gas and electricity data in 9 Northeast states.
**Sources: NYSERDA for average oil & propane prices in Hudson Valley; Central Hudson for natural gas prices.