Our Web Chat Service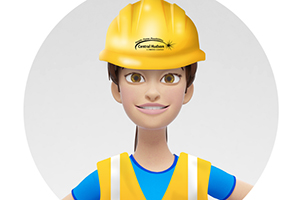 Introducing Hudson ...
Hudson, Central Hudson's virtual assistant, is available 24/7 to quickly answer your questions and guide you to the information and resources you need.
Live chat agents are also available, Monday-Friday from 8 a.m. to 6 p.m., for questions that can't be resolved by Hudson.
To access Web Chat ...
Simply click the green "Chat" button located on the bottom right of your screen and follow the prompts.