Gas Projects
Improving Safety & Reliability
Central Hudson is replacing certain natural gas mains (which run along roads and streets) and service lines (which connect to individual homes, apartment buildings and businesses) that are comprised of cast iron and steel in communities throughout the Mid-Hudson Valley to ensure the safety and reliability of the natural gas system.
The majority of these lines are located in cities, villages and areas gas service was first offered in the Mid-Hudson Valley. Many of these pipelines were installed in the 1930s or earlier.
We're replacing older natural gas pipelines at an accelerated pace to enhance system reliability, safety and efficiency.
The graphic below explains this process, in general, while the column to the right provides links to town- and timeline-specific information.
Click to enlarge graphic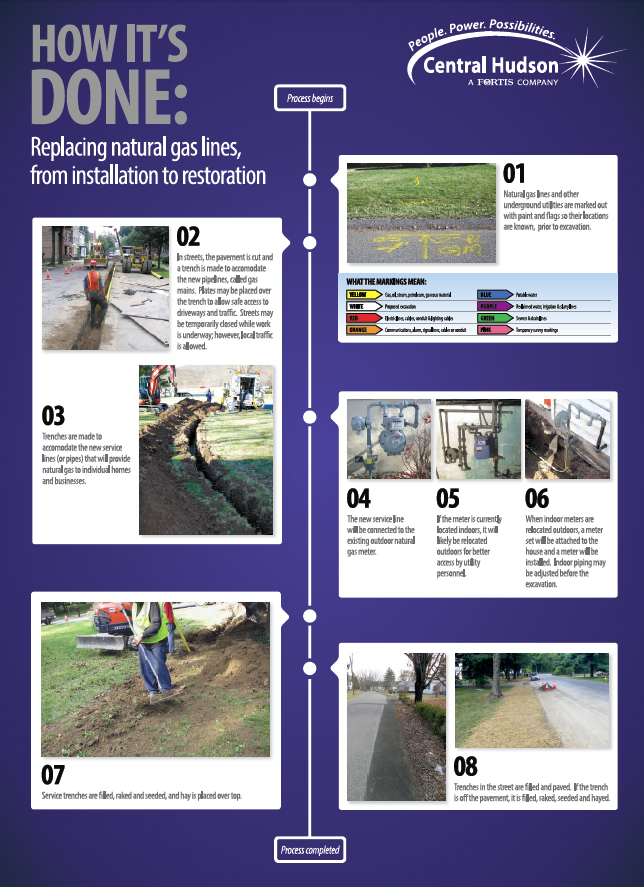 Scheduled Work
Gas main replacements in 2019 are scheduled to take place in portions of the following communities: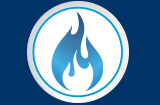 Think You Smell Gas?
Let Us Know.
LET US KNOW by calling the gas odor hotline at 800-942-8274. Or, call 9-1-1.
This 800 number can only be used to report gas leaks. For more information, click here.