Let's Connect
Here for the long term
Central Hudson is dedicated to our customers and the Mid-Hudson Valley because we are invested here – for the long term. Founded in Newburgh in 1900, we are proud to serve an area that includes more than 700,000 people who depend upon us for the safe and reliable delivery of natural gas and electricity. We are a partner here every day to advise our customers on all of their energy decisions. We believe that, together, we can create endless possibilities.
President & CEO Charlie Freni
$630 million

Invested to upgrade facilities and the electric & natural gas systems in the last five years

$23 million

Invested in vegetation management & tree trimming each year to enhance service reliability

99.9%

Average electric service reliability for our customers, even factoring in major storms
Our service to the region has resulted in multiple honors from many local, governmental and industry organizations, including the Electric Power Research Institute, the EPA, regional Chambers of Commerce, the United Way, the Food Bank of the Hudson Valley and many more. We believe these honors reflect our long-standing commitment to the people of our region.
We're proud to live and work here – and we're grateful for the opportunity to serve.

Exceptional Customer Service
Central Hudson is your partner in energy management. We continue to expand the ways you can work with us, including online. In 2018, we processed more than 500,000 web-based transactions, double the amount of just five years ago. Simply put: We're committed to innovation and delivering the best possible service to our customers.
Paula Coppin
Operations Supervisor - Outreach
Assisting Neighbors in Need
Eileen Lomoriello
Customer Account Services Manager
Dedicated to Customers
Connecting with you each year

23,000
via text message

150,000
by email

27,000
through social media

3.8 million
website visits
Nearly 100,000 of our customers receive their bills electronically, and nearly 50,000 are using our auto-payment feature, making their lives simpler and easier. Learn more about these programs here. Want to stay connected? Provide us with your email and sign up for text messaging.
To learn more about our customer service innovations to help you manage your home or business energy needs, visit the link here.
We've long extended a helping hand to our most vulnerable neighbors through a variety of programs designed to assist those who are struggling. We're especially proud of our Good Neighbor Fund. Supported by our customers, it has provided grants to help nearly 20,000 families since its inception in 1985. It is now available to help qualifying veterans and military families.
Need help? We're here for you. Click here.
System Investments
Central Hudson deploys state-of-the-art equipment to improve the efficiency and durability of our energy delivery system. It's all part of our mission to provide the best possible service to those who depend on us.


During the last five years, we've invested more than $630 million to upgrade facilities and the electric & natural gas systems.

During the next five years, we will invest more than $1 billion to improve service and efficiency, and enable higher levels of renewable energy sources.

We're working to integrate the growth of distributed resources such as solar and, in the future, battery storage, on the grid.
Electricity
Andrew Salemo
Director - Electric District Operations
Improving Reliability of Service
Our investments in infrastructure have reduced the duration of electric service interruptions by 10 percent since 2014, as system investments have improved service reliability.
Natural Gas
Brianna Peak
Engineer - Gas Distribution
Modernizing For the Future
We're replacing older natural gas pipelines at an accelerated pace to enhance system reliability, safety and efficiency. Since 2016, about 60 miles of pipelines have been replaced, five times the previous rate.
Devices that automatically re-route power during damaging storms have prevented nearly 30,000 customer outages during the last decade. We strive to continually improve our energy delivery systems to provide the best possible service to our customers.

Central Hudson continues to expand the natural gas system into local communities, offering residents and businesses the opportunity to utilize this economical and clean fuel. Since 2016, more than:
620
businesses

+

3,600
residents

converted from other fuels to natural gas,
reducing carbon emissions by 45,000 tons annually.
Organizational Excellence
Anthony Lombardo
Director - Safety
Safety Culture
Safety First
Safety is the foundation of everything we do. We are committed to protecting the health and safety of our employees and customers through safe work practices.
Training is available for local emergency responders here, and we offer a wealth of safety information for our customers here.
Customers, municipalities and local contractors regularly receive information about safety when working near or using electricity and natural gas through bill inserts, newsletters, social media and more. Employees regularly attend meetings to review safety protocols, and Central Hudson's Safety Committee explores best practices in employee and public safety.
Emergency Response
Central Hudson has been recognized locally and nationally for achievements in emergency storm response. The Edison Electric Institute has honored Central Hudson five times with its Emergency Response Award:

2018: for efforts in restoring power following damaging twin nor'easters in March;

2015: in response to a Thanksgiving nor'easter;

2013: in recognition of its recovery efforts during Hurricane Sandy;

2012: for recovery efforts following a severe snowstorm; and

2011: for restoration efforts following the most severe storm in the our history.
In early 2019, the Mid-Hudson chapter of the American Red Cross recognized us for continued outstanding emergency response efforts and our critical role in restoring utility services and protecting the public in the aftermath of severe weather and other emergencies.
Video here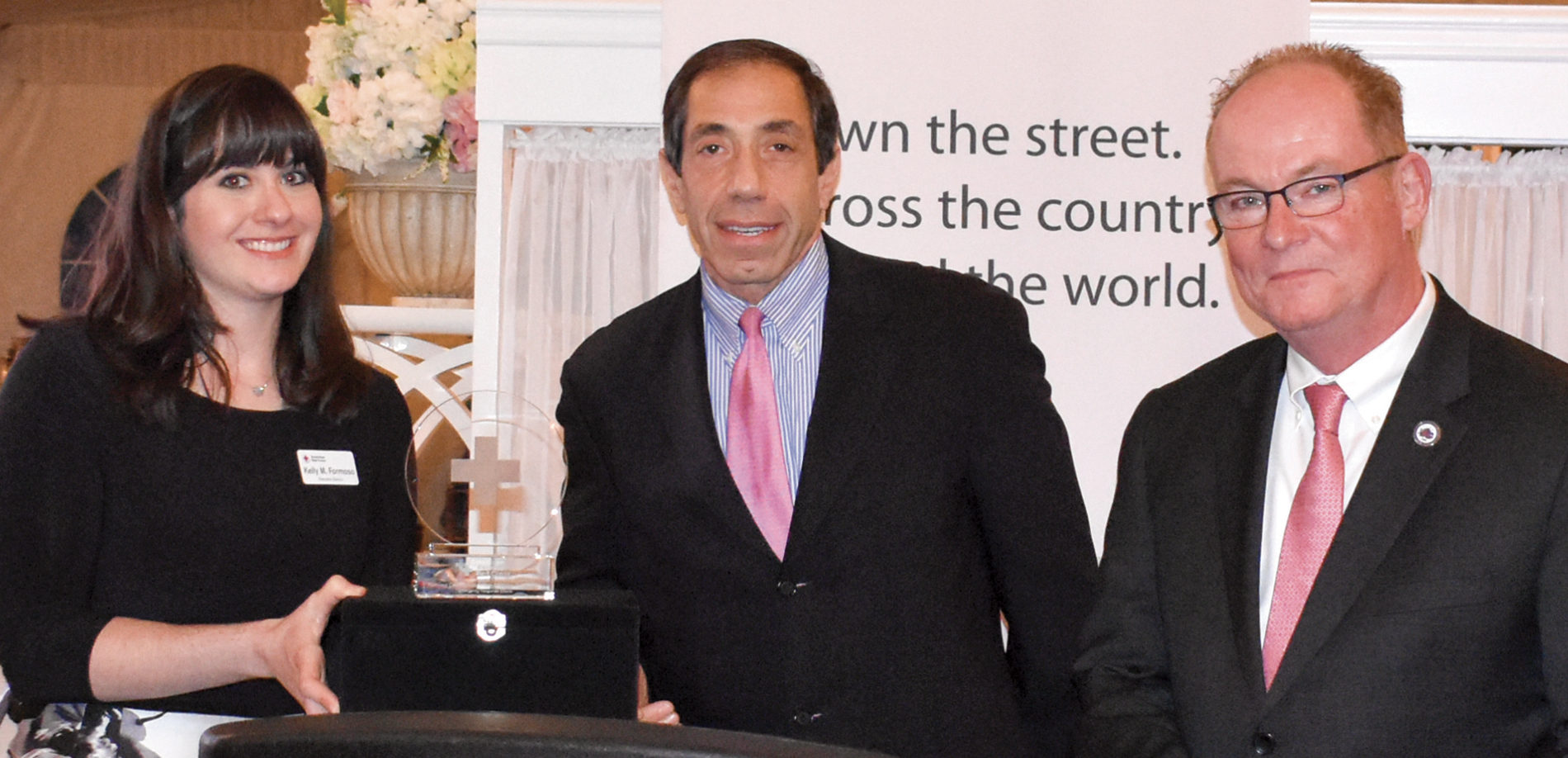 We also assist other regions when possible – and we call upon and receive assistance from other utilities when it is required. For example, during the winter nor'easters of 2018, we managed a field force of more than 670 electric line and tree workers, including mutual aid crews from New York, Vermont, various mid-western and southern states, Canada and Fortis linemen from Arizona; in addition, hundreds of our non-field employees filled important support roles in order to expedite the return of electric service to all affected customers.
Outstanding Employees
Our more than 1,000 employees are committed to delivering exceptional service -- and to partnering with customers to provide valuable energy guidance. We are proud to offer rewarding employment and growth potential to the men and women on our team. We're also devoted to our region. Central Hudson and its employees provided about $8 million in contributions to local not-for-profit community service and small business organizations during the last decade. Employees also volunteer in service and leadership roles, contributing thousands of hours in serving community organizations during the year.
Jill Sammon
Director - Development, Employee Relations
A Committed Team
Environmental Commitment
More than 1 million high-efficiency LED bulbs have been purchased by or provided to our customers since 2016, which will save a combined $153 million in energy costs and cut carbon dioxide emissions by nearly 368,000 tons.

Karen Lo
Environmental Coordinator
Stewards of Our Environment
Mark Sclafani
Director - Energy Efficiency
Helping Customers Save Energy
Tom Su
District Director
Solar's Bright Future
Renewable energy & recycling

Each year Central Hudson recycles hundreds of tons of wood, paper, batteries, metals, glass, lamps and other materials. Salvageable parts are sorted and refurbished by clients of Ulster-Greene ARC, through a program that offers residents with developmental disabilities the opportunity to provide a valuable and necessary service.
Energy efficiency
In 2018, our customers saved more than 82,000 MWh, which equate to CO2 emissions from: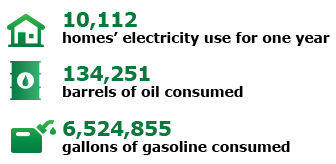 Since 2009, customers enrolled in Central Hudson's energy efficiency programs now save nearly $57 million per year, reducing energy demands by enough to power more than 30,000 homes and avoiding more than 675 million pounds of greenhouse gas emissions annually.
Environmental cleanups
As part of our commitment to the planet, Central Hudson has invested more than $94 million in cleaning up local former Manufactured Gas Plant sites. Go here to learn more.
We consider every day to be Earth Day. Learn more about our commitment here.
Energy Leadership
Economic Development
To bolster our region's economy, we offer economic development incentives to current and prospective businesses to help retain and develop new employment opportunities.
Since 2004, Central Hudson has partnered with more than 50 organizations by providing more than $13.7 million in grants in support of development projects in the Mid-Hudson Valley. Learn more here.
Alana Mikhalevsky
Director - Public Relations
Economic Development
Supporting Smart Energy Policies
The Role of Natural Gas
Anthony Campagiorni
Vice President - Customer Services and Regulatory Affairs
Leading the way
Central Hudson supports policies that will help to cost-effectively reduce carbon emissions while continuing to provide resilient and affordable energy to the Mid-Hudson Valley. That's why we encourage public policy makers to explore a future that includes:

Deploying technologies and upgrading the electric and natural gas delivery systems

Pursuing the lowest cost approach to renewable resources and emissions reduction

Integrating natural gas benefits

Expanding energy efficiency programs and services

Pursuing environmentally beneficial electrification
Learn more about these important topics and why they matter to all of us here.