Oct 4, 2021
Central Hudson's Fall Foliage Contest Returns
Central Hudson is again calling on local photography enthusiasts to send in their best images of the Mid-Hudson Valley's Autumn beauty for a chance to win $750 during the ninth annual Fall Foliage Photo Contest. New this year, a second drawing will be held from the group of voters who selected the winner, awarding one lucky voter with a framed print of the winning photo.
"The Hudson Valley is known for its natural fall beauty, when leaves turn from deep green to bright orange, yellow and red," said Charles A. Freni, President and CEO of Central Hudson. "We look forward to this contest every year to see the amazing photos our customers submit."
To enter the contest, Central Hudson customers must send an original, unpublished photo taken of this year's foliage to communications@cenhud.com by Nov. 5 at noon. One entry per customer is permitted. A selection of finalists will be posted to Central Hudson's Facebook page. Users can then pick their favorite by first liking the Central Hudson Facebook page, then liking their favorite image. The photo with most likes on Nov. 19 at noon, will be declared the winner of the increased prize of $750. The winner will also receive a framed print of their photo.
Once the winning photo is determined, an additional random drawing will be held to award a framed print of the winning photo, drawn from among those Facebook users who "liked" that photo.
Liking the Central Hudson Facebook page not only allows customers to vote in the contest, but also stay up to date with the latest safety information, energy efficiency tips, severe weather announcements, new programs and services and other useful information.
To see the complete rules, terms and conditions of the Fall Foliage Photo Contest, log onto https://www.cenhud.com/about-us/community/fall-foliage-photo-contest/.
# # #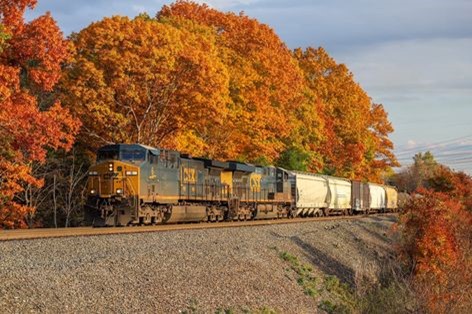 The winner of last year's Fall Foliage Photo Contest was Damien Calvo of Coxsackie, Greene County, who submitted his photograph taken near Coeymans, Albany County.