Mar 4, 2020
Central Hudson Appoints Assistant Vice President Of Electric Engineering and Operations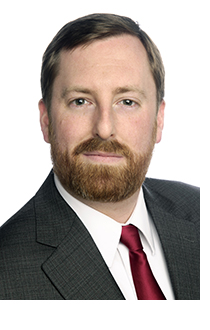 (Poughkeepsie, NY) Ryan Hawthorne has been appointed Assistant Vice President of Electric Engineering and Operations for Central Hudson Gas & Electric Corporation. "The Board of Directors is pleased to appoint Ryan to this executive position," said Margarita Dilley, Chair of Central Hudson's Board of Directors. "He is a proven leader with both operational and engineering backgrounds. His technical abilities and field-related experiences, together with his managerial experience, are critical attributes, and we look forward to his undertaking this new role."
Hawthorne will oversee engineering functions and field operations of the electric system for Central Hudson, and he will provide oversight of the utility's annual capital budget of more than $200 million.
"Ryan is well positioned to lead the electric organization," said Central Hudson President and Chief Executive Officer Charles A. Freni. "He has proven to be an effective leader with experience in both operations and engineering. He has facilitated improvements to our storm planning and execution, and he has been instrumental in leading our efforts to transform and modernize the electric distribution system through the implementation of new technologies to meet customer and industry expectations. He consistently demonstrates an understanding of the interrelated complexities of the ever-evolving electrical grid. His technical and operational abilities, together with his managerial skills, are vital attributes, and we look forward to his undertaking this new role."
Hawthorne joined Central Hudson as an Electric Operations Engineer in 2008, and he was quickly promoted to Operating Supervisor and Electric Transmission and Distribution Superintendent. In 2014, Hawthorne was again promoted to Director of Dispatch Operations, leading the around-the-clock electric and natural gas dispatch center, and in 2017 was promoted to Director of Distribution System Operations, overseeing the centralization of electric distribution operations and implementation of the new Distribution Management System. In 2019, Hawthorne was promoted to Director of Transmission and Distribution Operations, overseeing emergency response for Central Hudson and the development of the utility's electric and gas emergency planning.
He earned a Bachelor's of Science degree from Rensselaer Polytechnic Institute in Electrical Engineering and Computer & Systems Engineering in 2008, and a Master of Science degree in Electric Power Engineering from Worcester Polytechnic Institute in 2016.
Hawthorne serves as a board member and past board president of the Children's Home of Kingston, and volunteers for the United Way. He resides in the Town of Ulster.
###