Community Distributed Generation



With community distributed generation (CDG), you can subscribe to a share of a solar farm located in the Hudson Valley. If you have an electric bill, you can support renewables without installing anything on your property – and receive bill credits.
Central Hudson has partnered with EnergySage to provide our customers with an easy way to explore local community distributed energy options. Visit the new Clean Energy Marketplace to learn more: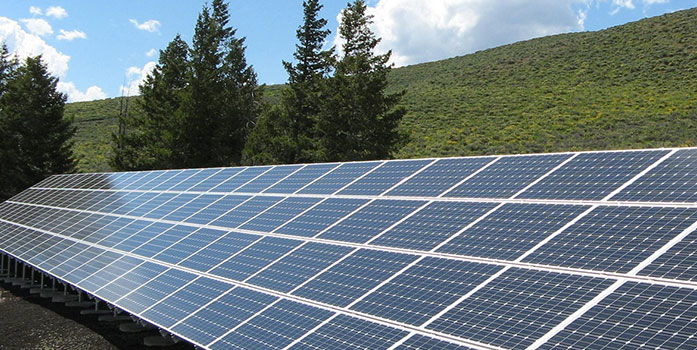 How community distributed generation works
Local renewable energy projects generate clean electricity for the grid
CDG subscribers agree to purchase the clean electricity at a discounted rate
Subscribers receive electricity credits on their Central Hudson bill with no change in service.


Benefits of community distributed generation:
Save money on your electricity bill: With CDG, you can save up to 10 percent on your electricity bills over the course of the year.


Support local renewable energy: CDG helps support local clean energy jobs and renewable energy project development directly in your community. Renewable electricity from these projects helps New York State reach its goal of 100 percent generation from renewable energy sources.


Subscribe easily: CDG providers offer flexible contracts that allow subscribers to sign up with no money down and without any change in service. Most programs also include the option to stop your subscription at any time without incurring cancellation fees.


Have an impact without any hassle: Unlike rooftop solar, you don't need to own property, install anything on your roof, or maintain equipment to benefit from CDG – you just need to pay an electricity bill.


How the Clean Energy Marketplace Works
With the Clean Energy Marketplace, you can explore CDG subscription options in your area and find the perfect solution for your needs. Review projects available in your zip code, compare subscription offerings, and sign up to save – all in one place, all online.




Benefits of the Clean Energy Marketplace
You can easily compare CDG subscription options on the Clean Energy Marketplace: Using the Clean Energy Marketplace, you can find a subscription that best fits your needs. Compare options by project location, estimated savings, contract types, developers, and more.


Shop at your own pace, no contact information required: On the Clean Energy Marketplace, you can explore local CDG subscription options entirely online without sharing your email address or phone number.
We'll be with you each step of the way: EnergySage's unbiased Energy Advisors are there to support you as you explore your options. They're available to answer questions about CDG, provide guidance on subscription options, and help you find the right solution.