Apr 13, 2023
National Lineman Appreciation Day Recognized by Central Hudson
Today, Central Hudson Gas & Electric Corporation celebrates the men and women who work in all weather conditions and at all times of the day and night to keep electricity flowing to power homes and businesses in the Hudson Valley and across the country as part of National Lineman Appreciation Day.
"A safe and reliable electric system is more important than ever, and maintaining that system depends upon the important work performed by our Power Line Technicians," said Ryan Hawthorne, Vice President of Electric Engineering and Operations at Central Hudson. "These men and women make critical contributions during storms, emergencies, and every day to maintain reliable service for our customers. We are equally proud of their personal dedication and professionalism and thank all lineworkers for their exemplary service, often working under hazardous conditions."
Lineworkers undergo extensive training to master a wide variety of skills necessary to safely perform their jobs. This includes the installation of modern, smart technologies that allow for the integration of clean energy, harden the electrical system, and reduce the duration of outages when they do occur.
"Our utility workers are on the front lines, maintaining vital energy services under all conditions," said Hawthorne. "These professionals continue to work tirelessly for our customers and communities. We owe them a debt of thanks and appreciation for all they do."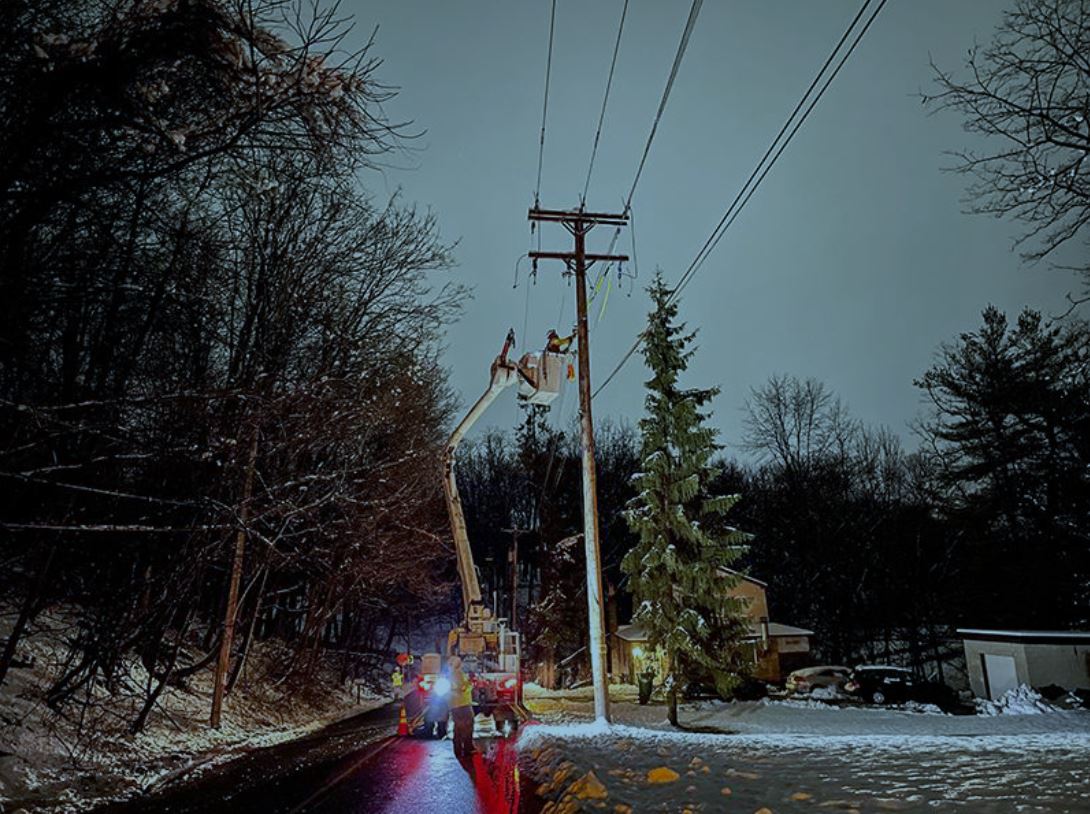 Lineworkers repair damage following a snow and wind storm. April 18th is National Lineman Appreciation Day.