Jun 21, 2022
Central Hudson Honored by Edison Electric Institute for Winter Storm Landon Response
Central Hudson Gas & Electric Corp. received the Edison Electric Institute's (EEI) Emergency Response Award for its outstanding storm recovery performance following Winter Storm Landon in February. Central Hudson was chosen by a panel of judges following an international nomination process, and the awards were presented during EEI's Board and Chief Executives Meeting on June 21. This is the seventh Emergency Response Award received by Central Hudson.
"Over the past year, electric companies confronted severe storms and extreme weather events, including hurricanes, tornadoes, and winter storms, that impacted customers and communities across the nation," said EEI President Tom Kuhn. "Despite challenging conditions, Central Hudson and its employees worked around the clock to restore power safely and as quickly as possible following Winter Storm Landon. I congratulate and applaud Central Hudson and their employees for their continued dedication to the customers and communities that they serve, and I am honored to present them with this well-deserved award."
"Winter Storm Landon brought heavy ice accumulations and caused tremendous damage in a relatively concentrated portion of our service area. Our dedicated staff, along with the help of the largest force of mutual aid in Central Hudson's history, engaged in an unprecedented restoration effort in adverse and hazardous conditions," said Charles A. Freni, President and CEO of Central Hudson. "Central Hudson takes service restoration efforts very seriously, so this recognition by our professional colleagues at EEI for our outstanding efforts truly is an honor."
Winter Storm Landon moved into the Hudson Valley on the morning of Feb. 4 as rain and began transitioning to ice in certain parts of the area as temperatures began to fall. The heaviest bands of precipitation stalled over northern Ulster County, bringing radial ice accumulations of up to 0.6 inches in some areas, far exceeding forecasted impacts. Central Hudson fielded a response crew of nearly 950 line and tree professionals that included internal crews, local contractors, mutual aid from New York, Connecticut, Pennsylvania and Indiana along with the help of hundreds of employees in support roles to address nearly 1,375 individual damage locations and restore service to more than 67,400 impacted homes. Restoration efforts also included the distribution of approximately 30,000 pounds of dry ice and 1,900 cases of water to impacted customers.
Crews worked in sub-freezing conditions following the storm to restore service to nearly 97 percent of customers by Sunday, Feb. 7, and completed storm repairs on Feb. 8.
Central Hudson previously received the EEI Emergency Response Award in 2021 following Tropical Storm Isaias; in 2018 for its efforts in restoring power following damaging twin nor'easters Riley and Quinn; in 2015 in response to a 2014 Thanksgiving nor'easter; in 2013 in recognition of its recovery efforts during Hurricane Sandy in 2012; in 2012 for recovery efforts following a severe snow storm in October 2011; and in 2011 for restoration efforts following a major snow storm in February 2010, the most severe in the utility's history.
# # #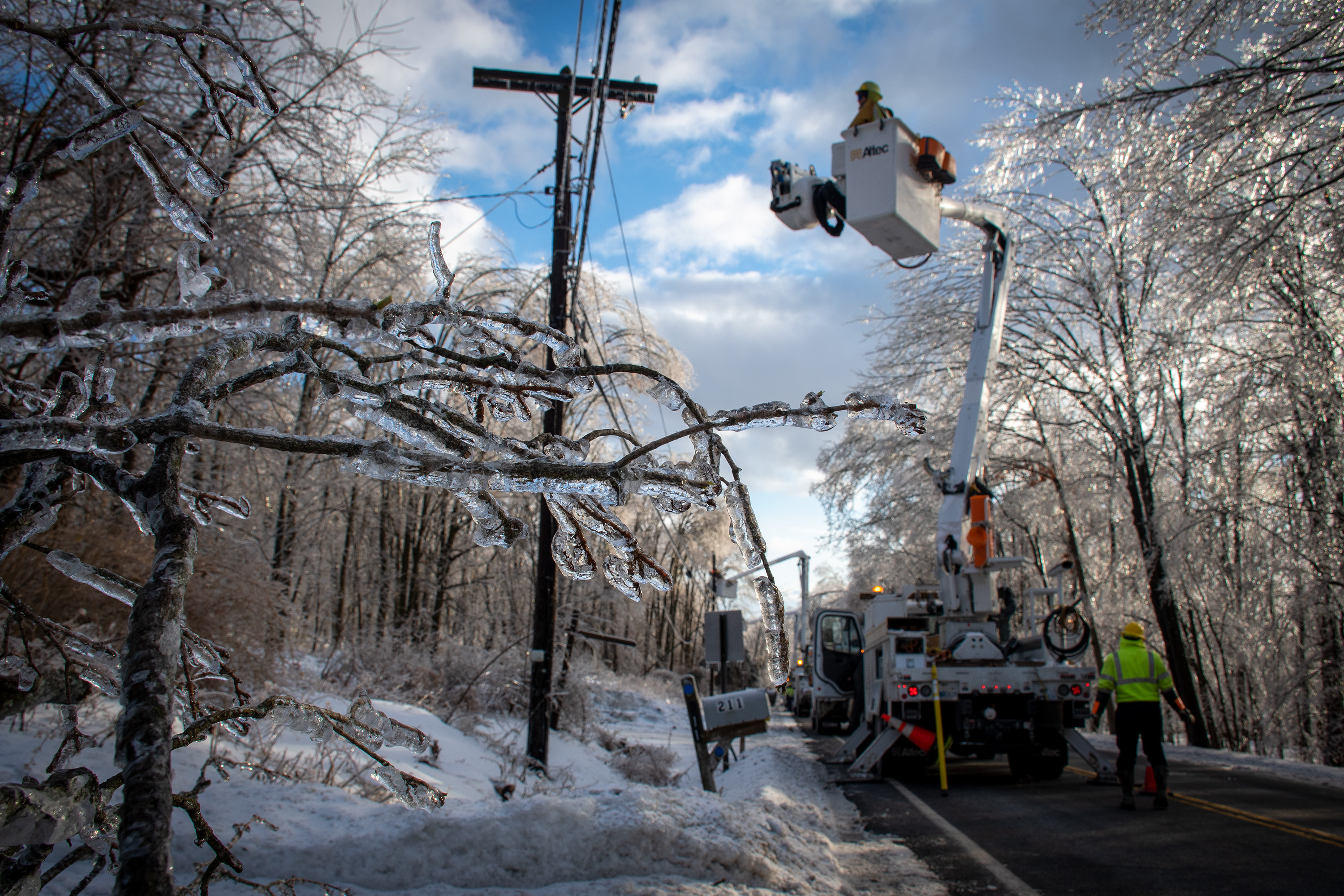 Crews work to restore damage along Mountain Rest Rd. in New Paltz, NY following Winter Storm Landon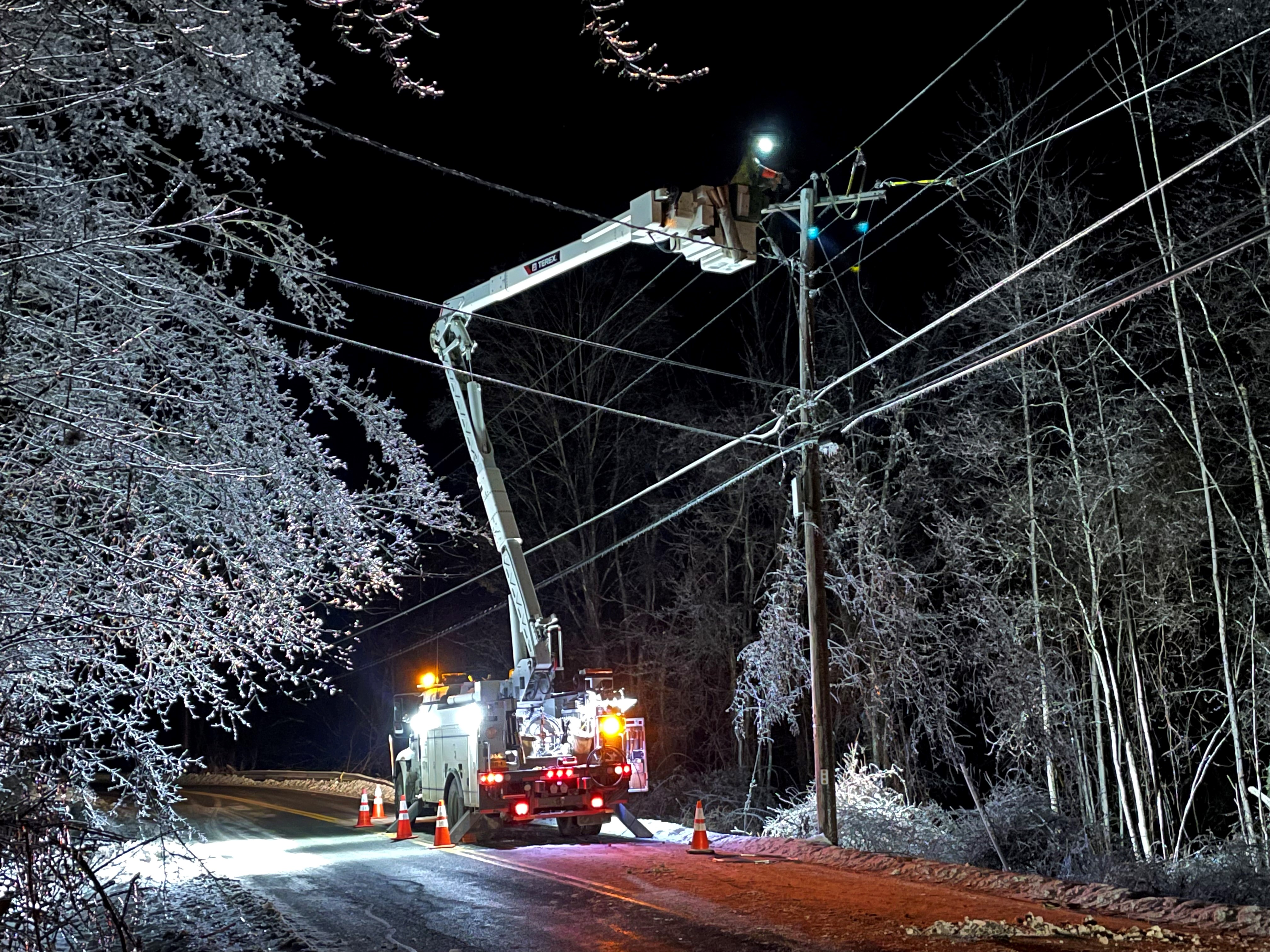 Crews work into the night in sub-freezing conditions near the town of Olive, NY after Winter Storm Landon.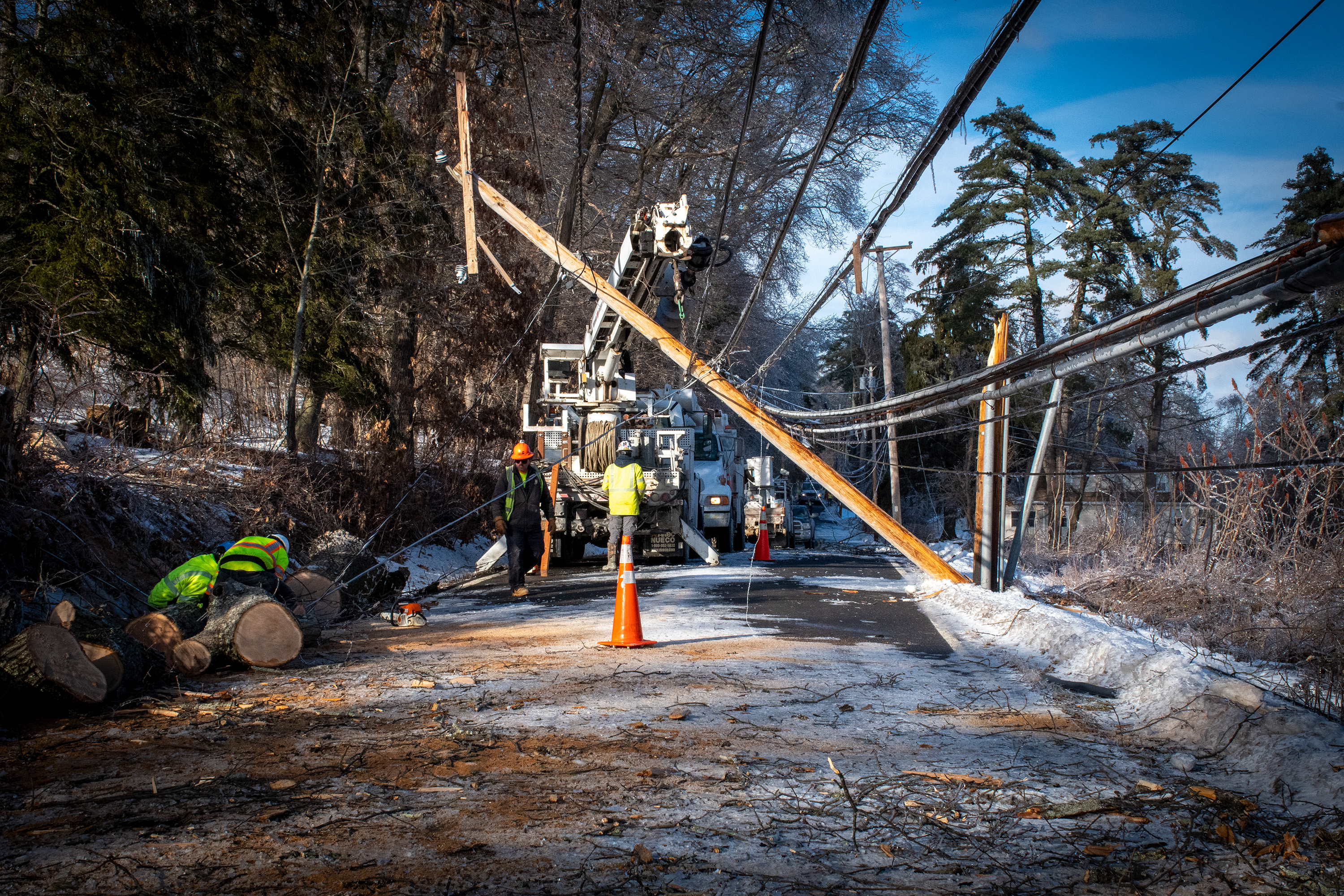 Crews work to make the area surrounding a damage location safe prior to making repairs.