Nov 11, 2021
Central Hudson Salutes Veterans
In support of those who have served their country in military service, Central Hudson Gas & Electric Corporation recognizes November 2021 as "National Veterans and Military Families Month."
"Today and throughout the month we recognize the contributions and sacrifices that our service members and their families have made to protect our freedoms, values and independence," said Charles A. Freni, President and C.E.O of Central Hudson. "Veterans Day is an opportunity to express our deepest gratitude for the men and women who serve in our military, but it's important that our appreciation for them never wavers."
Freni encouraged residents to thank the veterans in their lives, and to express appreciation for their sacrifice. "Tell them what their service means to you and let them know that you support them. It's up to each of us to acknowledge all that veterans have done for us during their military service, and ensure that they are highly regarded, valued and supported here at home," he said.
"Central Hudson is proud to employ more than 60 veterans, providing career opportunities to those who served our country," said Freni. "Today, and every day, I would like to express my appreciation for what they and their families have done for this country and what they continue to do for Central Hudson and our communities. They have the technical and leadership tools, experiences and skills to benefit any employer and we are proud to employ them."
Central Hudson supports veterans in many other ways, too, for example by partnering with Troops to Energy Jobs, a program that helps U.S. military service veterans make a successful transition to stable, meaningful careers in the energy industry. The utility's Good Neighbor Fund, supported by customer contributions and utility shareholders, offers a special grant for veterans and military families who face financial hardships.
"Please celebrate their contributions and recognize their sacrifice on Veterans Day and throughout the month of November," said Freni.
For more information on the Troops to Energy program, visit www.CentralHudson.com/About-Us/Employment/Troops-to-Energy-jobs/; and for more on the special grant available through the Good Neighbor Fund, go to www.CentralHudson.com/Account-Resources/Assistance-Programs/Good-Neighbor-Fund/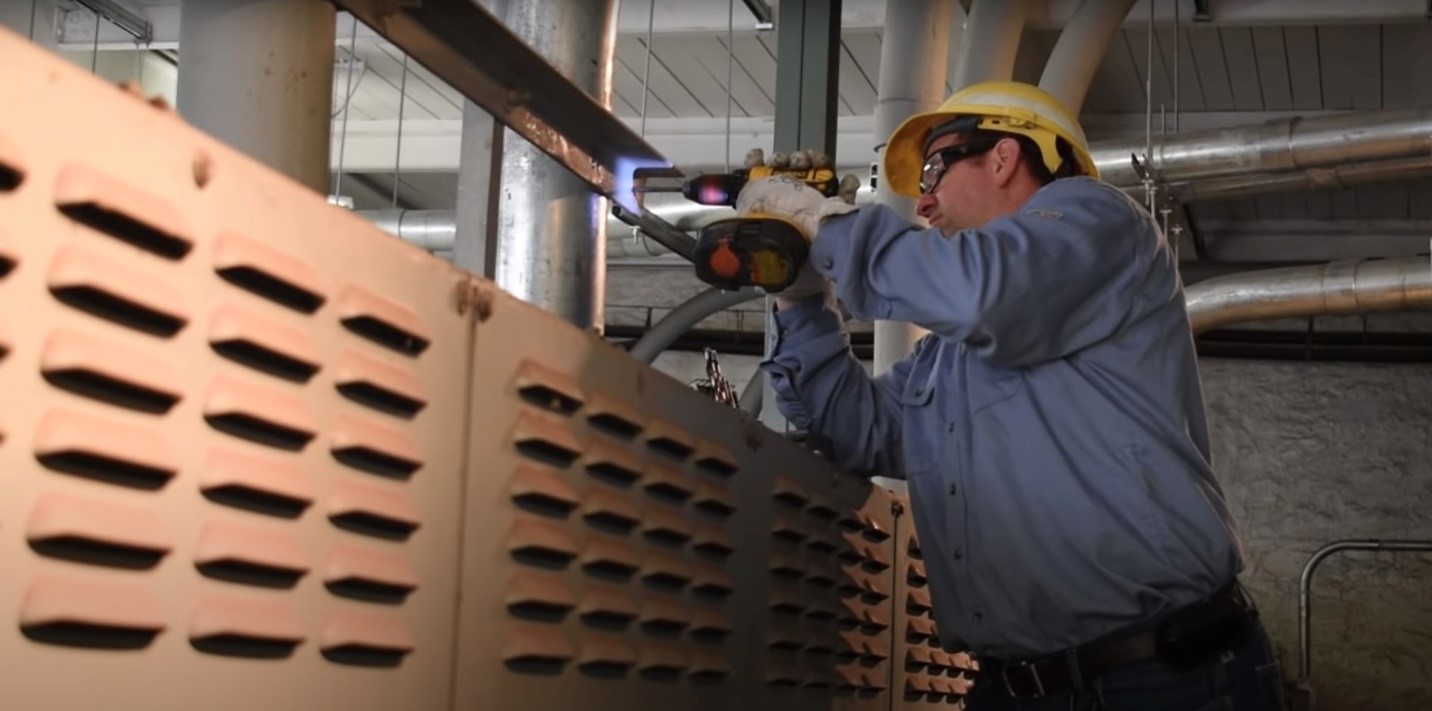 Central Hudson is celebrating November 2021 as "National Veterans and Military Families Month." The utility currently employs 67 veterans, fulfilling skilled jobs in the energy industry. Below, employee and U.S. Air Force veteran David Phelps installs equipment in a substation.