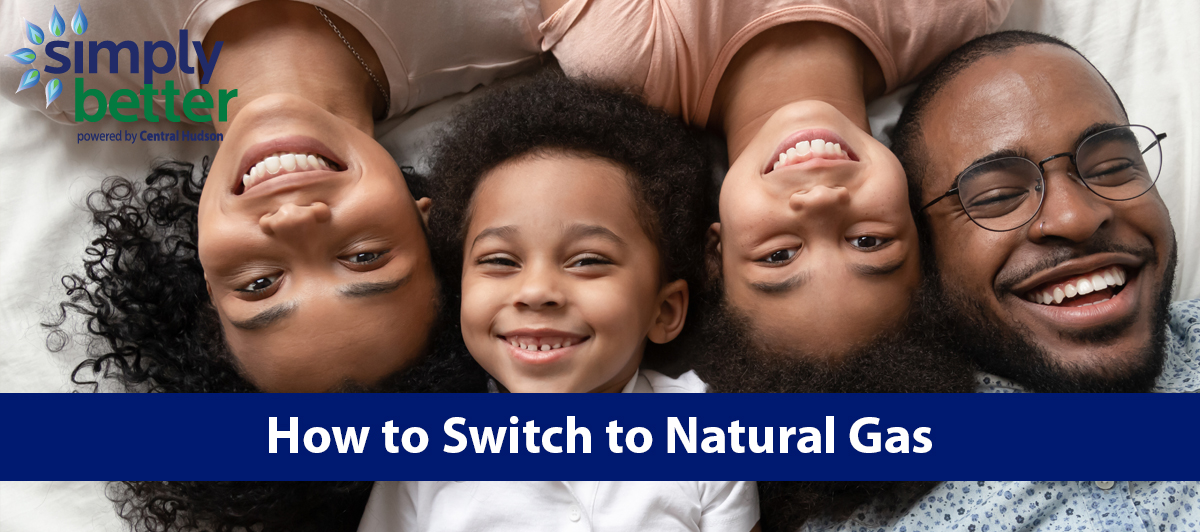 Switch to Natural Gas in 3 Easy Steps
1.
CHECK AVAILABILITY: If you're not sure if natural gas is available in your neighborhood, use our online tool, or contact us.
2.
CONTACT US: Fill out this form and we will contact you. We will contact you and set up an appointment for a free on-site estimate for the cost of switching your home to natural gas heat. You may also email us. Please provide your name, street address, phone number and your Central Hudson account number (if available).
3.
CHOOSE AN INSTALLER. You have two options: 1) Use our Turnkey Program, which includes a Trade Ally to install your new natural gas heating system with a 0 percent financing option. Or, 2) Use our online list of natural gas Trade Allies to request estimates for the cost of switching to natural gas heat, and then choose one for installation.
Regardless of what path you choose, you can take advantage of Central Hudson's incentives on natural gas energy efficient appliances.